Description
ChatNet can now be integrated with your WordPress Website, BuddyPress Community or BBPress Forum. Existing users will be able to chat with other users without re registering or re signing in with ChatNet installation. Chat room list and individual chat  rooms can be easily embedded on your WordPress pages with short codes.
See Demo
How to Use ChatNetWP
To integrate ChatNet with your existing WordPress based website first you need to purchase our WordPress Plugin. Install it on your WP based websites and fill out the settings as instructed.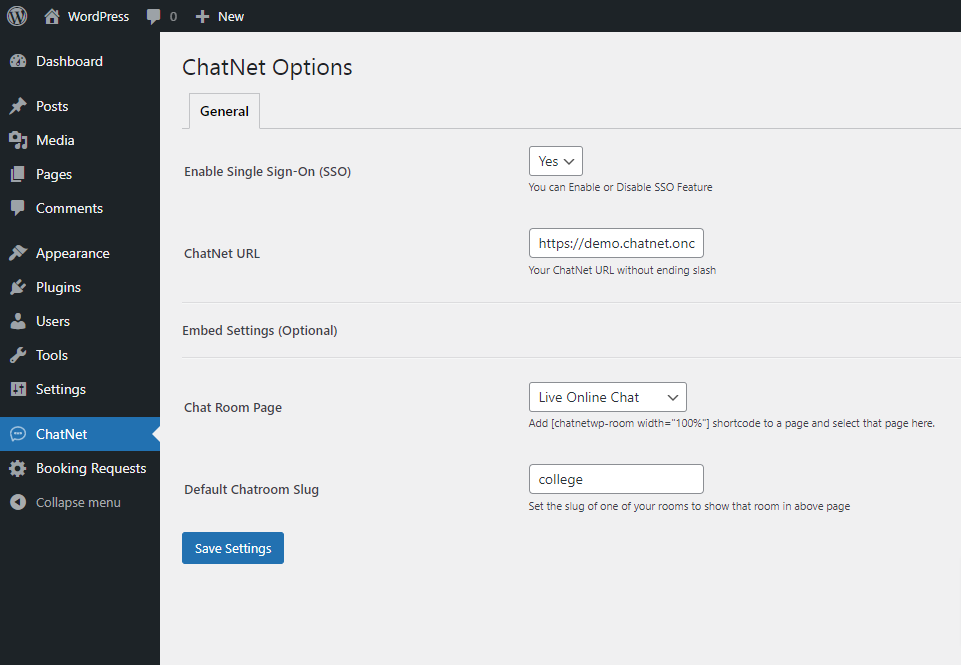 Then, go to your ChatNet Admin Dashboard and click on the Integrations (SSO) menu from the side bar. Fill out the form as instructed in the screen.